From its vibrant street art scene, its natural landscapes characterized by cacti, and distinguish colorful architecture, the island of Curaçao is the perfect destination to fill up your Instagram feed. Every street corner or beach stop will surprise you with new spots to take pictures. This Caribbean gem is simply all-around photogenic. Grab your camera and be ready to capture astonishing memories of your stay on the island of Curaçao in picture!
Handelskade from Queen Emma Bridge
This iconic panorama should be on everyone's Instagram feed! As you walk across the pontoon bridge, you will find yourself surrounded by magnificent monuments. With the Handelskade as a backdrop, this UNESCO World Heritage Site is the most photographed spot of the island with its famous Penha Building.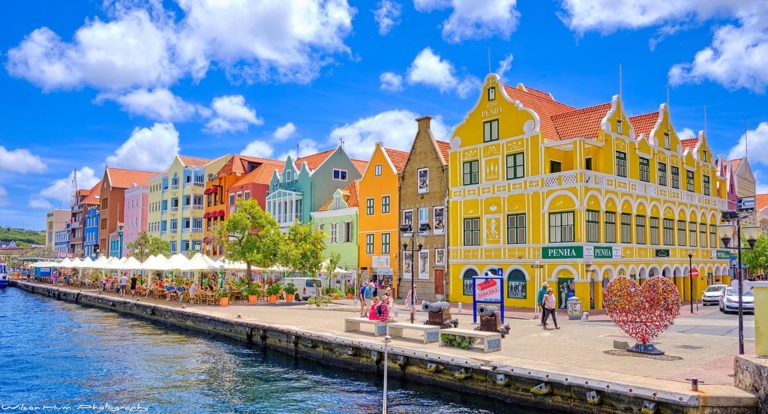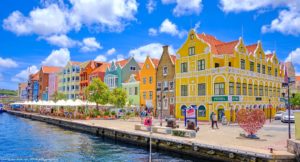 Punda wings
Add another #pundawings post to the most photographed mural in Punda! This famous wall art created by a local artist, can be found at the street called: Hanchi Angel Job. Have fun, and take some creative pictures with this interactive mural.
The ''Curaçao'' and ''Dushi'' sign in Willemstad
If you haven't taken a picture of it then you haven't been there, right? While visiting the island you must absolutely strike a pose in front of the unmissable Curaçao sign. As you will probably have learned a few Papiamento words during your stay, why not show it off with another photo of the most popular word of the local language with the Dushi sign!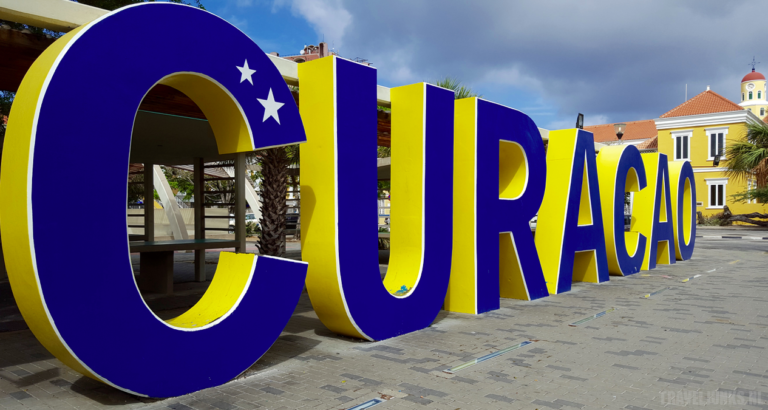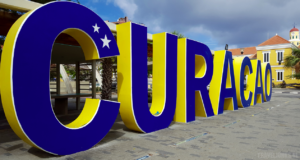 The colorful steps of Otrobanda
There are no such things as too many colors in Curaçao! Like Avita Damberg said after completing this artistic creation in the neighborhood of Otrobanda, with each step you become happier and reach your destination in a happy way. This flamboyant spot is definitely a fun place to photoengrave.

Scharloo murals
This district of downtown has had a major makeover in the last few years thanks to the creativity of local artists. This artsy neighborhood is covered with amazing murals from the walls of a parking lot to buildings on various street corners. Don't miss out on taking a picture in front of the famous Three o'clock romance art piece of the painter, Francis Sling